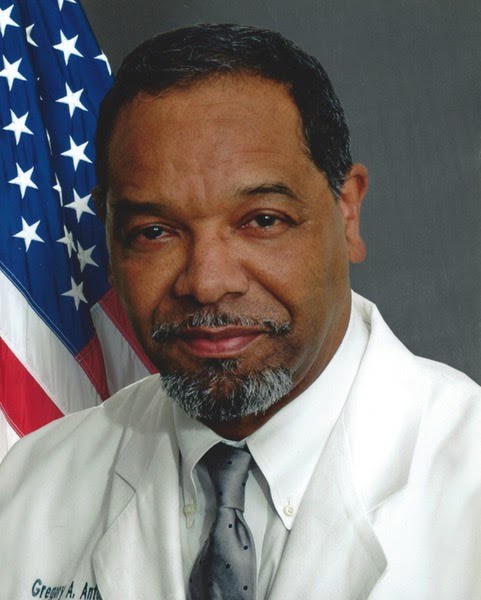 Dr. Greg Antoine, is a veteran of both the United States Navy and Army retiring at the rank of Colonel from the Army. For 6 years he was the Chief of Staff, serving over 70,000 veterans at the Fayetteville North Carolina VA Coastal Healthcare System. Located within 10 miles of Fort Bragg. In addition, Camp Lejeune Marine Corps Base and Seymour Johnson Air Force Base lie in the facility's catchment area.
Greg worked tirelessly to reduce both opioid prescribing and dependence amongst the veterans he served. During his clinical leadership, as Chief of Staff, the Fayetteville VA Coastal Healthcare System was second in the nation, in the VA Healthcare System, in the
opioid prescribing reduction
rate with a 69 percent decrease in prescribing of opioids rate within the first 2 years of his leadership.
Greg oversaw the system's clinical site expansion across 19 counties in southeastern North Carolina. This included new facilities in Jacksonville and Sanford. An outdated facility in Hamlet was modernized and expanded. Greg developed one of the largest Women's Health Services in the VA system that addressed the unique needs of our rapidly growing number of female veterans. He helped manage a budget of over 400 million dollars. Greg fought to enlarge the Fayetteville VA system budget. He oversaw the modernization, renovation and upgrading of operating rooms and inpatient bed space. Roughly, an additional 300,000 square feet of space was added during his tenure as Chief of Staff. Greg expanded the clinical pharmacy service and enhanced the affiliation with Campbell University Pharmacy School. This helped ensure veterans would get their medications in a timely manner. In addition, Greg grew the relationship with UNC-Chapel Hill Ophthalmology residency service to expand eye care for veterans. Mental health training and treatment was enhanced by an affiliation he put in place with East Carolina School of Medicine Psychiatry Department. Greg also put in place an infusion center that helped prevent excessive travel time to other facilities for our veterans getting chemotherapy cancer treatments. These are examples of his collaborative skills that enhanced care for our Veterans and his looking to the future for veterans health care issues.
Greg spent 12 years as Chief of Plastic and Reconstructive Surgery at Boston University School of Medicine and Boston Medical Center, New England's largest safety net hospital where he cared for the under-served. He was the first African – American plastic surgeon to lead an academic plastic surgery division at a non-historically Black Medical School in the United States. Greg built the Plastic surgery service from a service of 5 personnel to 17 personnel.
He worked in Ohio's largest trauma and safety net hospital, Metro-Health in Cleveland, caring for the under-served. Greg built a maxillo-facial trauma service that addressed the needs of patients that suffered serious facial trauma. He has global healthcare experience having delivered surgical care in multiple foreign countries in Africa, Central America and South America for both children and adults.
Greg most recently served as Professor of Surgery, Senior Associate Dean for Clinical Affairs and Chief Medical Officer at Morehouse School of Medicine and Morehouse Healthcare. He was intimately involved in the planning and carrying out the schools' COVID-19 response for both the city residence the healthcare entity served and, also the Atlanta University Consortium response to addressing and managing issues of the virus involving the college campuses. Greg expanded the use of tele-medicine during the Pandemic to ensure that the most vulnerable, to ravages of the COVID-19 virus, did not have to risk exposure outside of their homes. He helped design and open a new clinical site of care in Atlanta's historic West End and, he implemented a new healthcare model for Students in the Atlanta University Consortium.
Originally from Pass Christian, Mississippi. Greg was the first African American to integrate in 1966 and graduate, in 1968, from the formerly all white public high school in his hometown. He is from a family of 7 children and was raised as a "military brat". His family has a long military service tradition. His father and his father's 2 brothers served as part of the Greatest Generation. Greg and his 3 brothers all served this country honorably in the Air Force, Army and Navy.
Greg was instrumental in caring for and saving limbs of soldiers from both Operation Desert Storm and Operation Gothic Serpent; the Battle of Mogadishu, at Walter Reed Army Medical Center. His expertise with combat injuries served him well when the Boston Marathon Bombing occurred in 2013. He was instrumental in delivering critical wound care to blast injured patients.
Greg's undergraduate degree is from Jackson State University, an HBCU. Greg was present the the night of the Jackson State shooting occurred and served as one of the student leaders that met with then President Nixon's Domestic advisor to address campus unrest of that era.
Greg holds a MD degree from the State University of New York at Buffalo. He completed his ENT Surgical training at Walter Reed Army Medical Center and Plastic and Reconstructive Surgery training at Georgetown University School of Medicine. He is certified by both specialty boards. Greg has an MBA from the University of Tennessee Knoxville, a Master's degree in Project and Program Management from Brandeis University and a Master of Public Administration degree from UNC-Chapel Hill. In addition, he holds an Executive Certificate in Management and Leadership from the Massachusetts Institute of Technology (MIT Sloan) and a certificate in Negotiation and Dispute Resolution from Harvard Law School.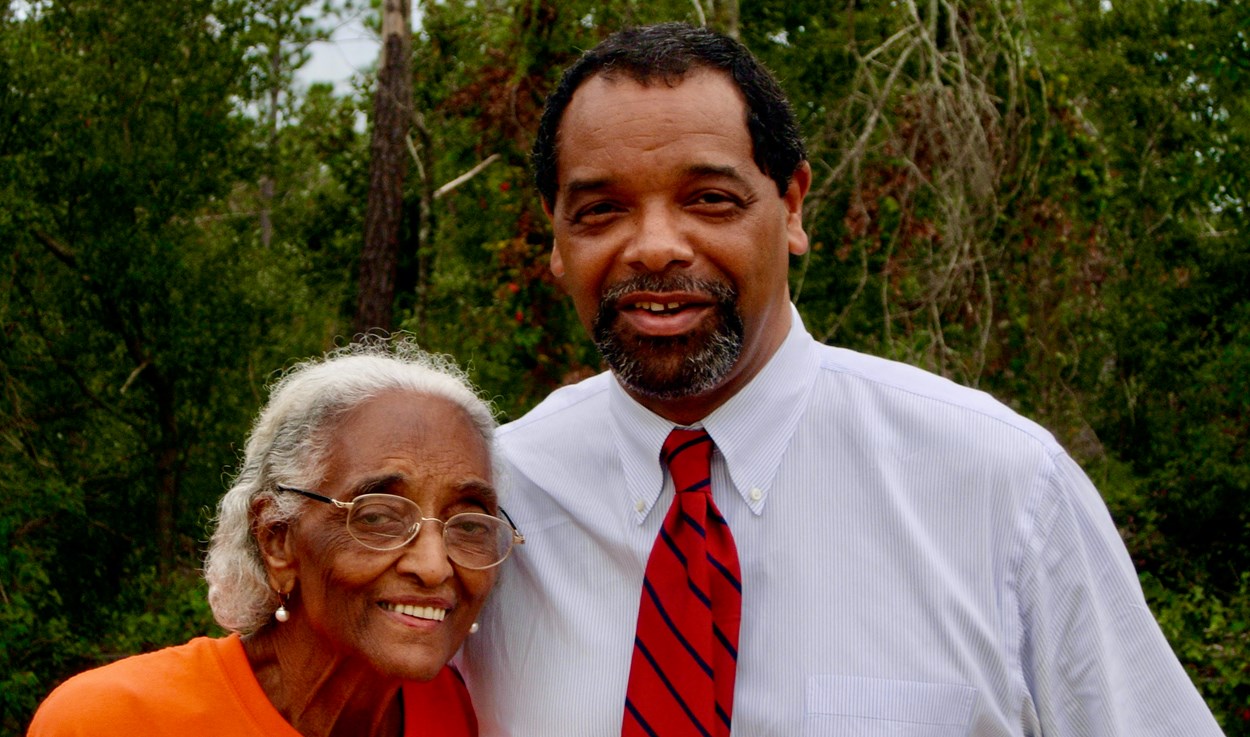 Greg is a longtime supporter of early childhood education, and is committed to investment in our children through Head Start and other early childhood programs, to include universal Pre-K, that addresses the needs of parents and young children. His father was a site director of one of the first Head Start programs in Mississippi. His mother was a public school teacher for 29 years. She believed every child could learn given the right tools, encouragement and support. Greg is a product of public schools.
Greg is a leader and is uniquely qualified and prepared to serve as United States Senator representing the great state of North Carolina. He has vast experience and demonstrated collaborative skills in both the government and private sectors from his exposure and involvement in almost every aspect of issues and problems that affect North Carolinians, Veterans and most Americans.